10 Ways To Make Money Singing - 1 That's Brand New For Singers!
by Voclio
---
Posted on August 26th, 2019
---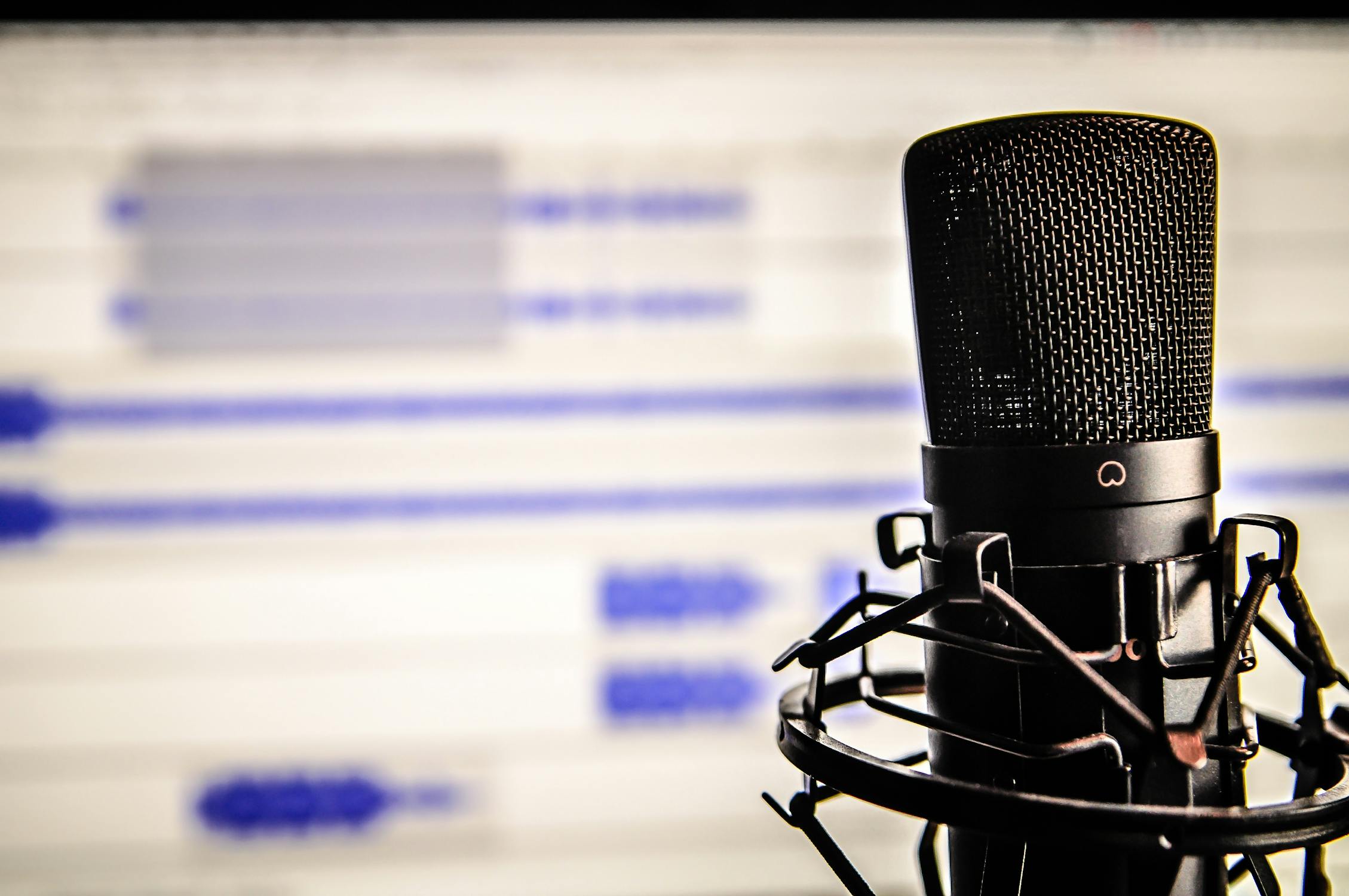 ---
In today's digital era, it's tougher and easier than ever to make money as an artist. Say what??
That's right. On one hand, the significant decrease in physical album sales has turned the industry into a race for streams. With a more than healthy amount of artists all competing for plays, it can be difficult for an independent artist to gain any ground.
But on the other hand, technology and the internet has made it easier than ever to have success as an independent artist. A laptop and a decent mic is just about all you need to create a radio ready track. The dozens of social media networks out there allow artists to easily promote themselves. There are also tons of websites designed for freelancing, finding gigs, and selling just about anything.
So whether you're an aspiring singer looking for a way to earn some extra money as you pursue your music career or already an accomplished artist just looking for new ideas to make money, this article is for you. Here are 10 great ways you can make money singing - including one option that is brand new for singers!
1. Sell Acapellas on Voclio
Voclio is a marketplace for vocals. It's a brand new way to make money as a singer! Singers can offer up vocal tracks, acapellas, and toplines to producers across the globe. Producers can then browse and license these vocals for use in their own tracks. Not only can you make money purely off selling acapellas, but if a producer creates a song with one of your vocals that takes off, it could be the spark you need to launch your career!
The vocals you offer can be from your own tracks (as long as you own 100% of the rights), old tracks that you've never released, or can be new acapellas made just to sell! Voclio makes it easy to write and record new acapellas by offering a collection of instrumentals that members are free to use.
You can sell your vocals exclusively (only 1 person gets them) or non-exclusively (multiple people can buy the same vocal). Selling vocals non-exclusively allows singers to build up recurring revenue on the same vocal track. This way singers can build up a consistent stream of revenue over time.
2. Offer up your singing services on freelancer websites
There are tons of websites that you can offer up your voice to others. This could take the form of voice over work for commercials/advertisements, jingle writing, or writing and recording vocals for music producers. Here are some of the top freelancer websites to offer up your vocal recording services:
3. Vocal engineering and production
Do you have experience recording and producing vocals? Can you make a dry vocal recording sound clean, crisp, and professional? Then you have a valuable skill that can be monetized! You can offer up your vocal engineering services on freelancer websites, or even start your own website!
4. Create and sell vocal sample packs
Thousands of music producers are looking for vocal samples each month. Anything from vocal phrases, hooks, and shouts to oooh's and ahhh's that they could chop up into the next 'I Took a Pill in Ibiza'. If you are unfamiliar with vocal sample packs just search the term on google and browse through what comes up. You'll quickly get the idea!
5. Offer vocal lessons and/or courses
What knowledge do you have that could be valuable to others? Voice lessons is the obvious choice. But there is a ton of other information that can be valuable to fellow artists. Maybe you got a song signed to a label? You could turn that into a course on how to get your song signed by a label!
Maybe you used to work as an A&R or know someone that does. How about creating a course all about what A&R's are looking for and how to get their attention?
Maybe you have a degree in marketing and have a day job in marketing. Teach singers how to market themselves!
You get the idea. Sites like udemy.com allow you to sell your courses online. But you can also create eBooks and digital downloads that you can sell via your website.
6. Create original music
Creating music is how musicians typically make money right? So this should probably be on the list. However, it is important to capture every bit of money you can get your hands on via your music. Here are most of the ways you can make money with your music:
Digital downloads (iTunes)
Streams (Spotify)
Synch licensing (Getting your music in a commercial)
Monetizing YouTube views
7. Perform
Singers gonna sing! If you are comfortable singing in front of an audience then this is a great way to advance your career. Not only will you get paid to perform, but then you have the chance to win over fans and gain interested followers! If you are not a known artist then you will have to do some leg work to find gigs. Emailing local coffee shops, bars, restaurants, city fairs, etc. Anywhere that offers live music! Email them a quick bit about yourself along with links to some of your music. Or better yet, visit these places in person! Tell them about yourself and give them your card with your contact information and where they can listen to your music!
8. Start a Patreon page
If you have a few dedicated followers then you can make a bit of side money with Patreon. If you are unfamiliar with the site, it's basically crowdfunding, in the form of a monthly subscription, for artists. Typically artists will give Patreon donators special content in exchange for contributing to their career. Special content could take the form of insider access or behind the scenes videos, early access to new music, free downloads, skype calls to fans once a month, etc. You could even provide some of the offerings above to patreon members like vocal sample packs, acapellas, free courses/eBooks, etc.
9. Start a YouTube channel promoting these things
Staring a YouTube channel itself won't necessarily make you any money unless you can rack up a few hundred thousand views per month. But a YouTube channel is a fantastic way to promote all the things you do from above. Promote your latest vocals for sale or your latest music. Show the process of taking a raw vocal and making it sound professional as a way to promote your vocal engineering services. Provide a sneak peek into your latest eBook or course offering. The opportunity is pretty limitless!
A word of advice about growing a YouTube channel - Stay consistent and persistent. YouTube channel success doesn't happen overnight. It may take a whole year just to gain a couple of hundred followers. But over time you will have a valuable following that will be customers to all your offerings!
10. Start a marketing list
Many individuals might think marketing lists are reserved for businesses. But if you are going to go to the lengths of creating music, offering vocal services, or any of the other things from above, then you might as well collect some email addresses while you're at it. It doesn't take a huge list to get value out of it. Unless you are spending a ton of money on marketing or finding shady ways to get subscribers, then most likely the people that do subscribe to your email list will be genuinely interested in what you're up to. And 100 genuine subscribers are better than 1,000 subscribers who will never open your email.
Send people weekly updates on what you're up to. Update people with your new music, new services, your latest courses or videos, special offers and discounts, and more!
Two solid email marketing providers that offer a pretty decent sized free tier are:
The great thing about these two providers is that they provide free landing pages. So even if you don't have a website you can provide a landing page link to your YouTube, Patreon, and social media subscribers where they can sign up to your email list.
If you have a website through a website builder such as Wix or Squarespace then they make it super easy to plugin an email list subscription form to your website as well as manage your list.
There you have it, 10 ways to make money singing. Now get to work!