EDM Vocals - Where to find them
by Voclio
---
---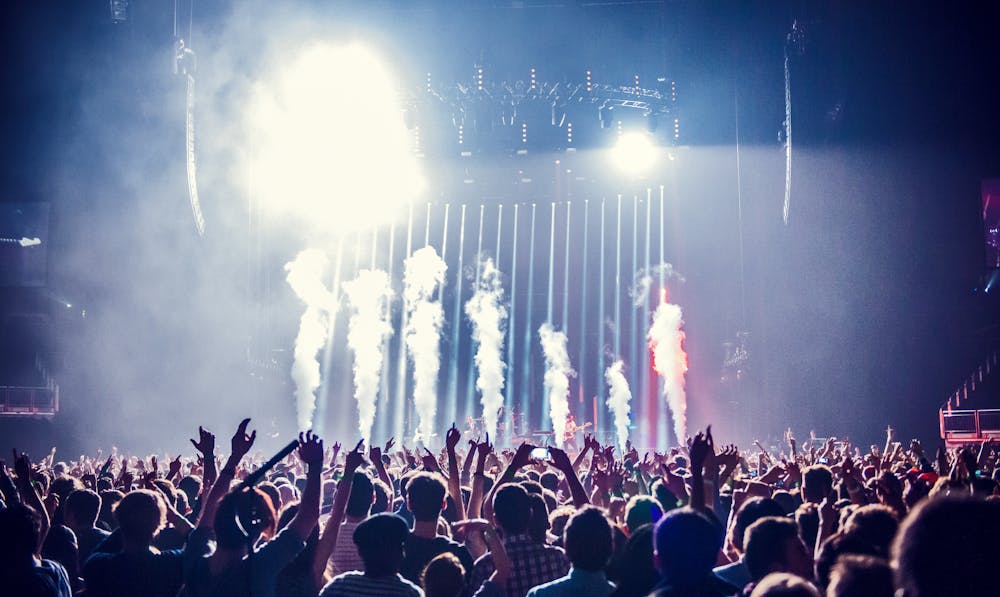 ---
Are you looking for vocals for a remix? Or are you looking for original vocals to use for your own music? There are a variety of great resources for edm vocals. Most cater to either remixes or original music. In this article, we'll cover where to find vocals for both original music and remixes.
Where to find EDM vocals for original music
There are some great places to find edm vocals that can be used for your tracks - you just need to know where to look! Here is an in-depth list of places to find edm vocals:
Voclio.com is the only site where you can license edm vocals directly from artists. Artists upload vocals, toplines, and acapellas that can be licensed for your own use. The great thing about voclio is that you can browse and purchase edm acapellas exclusicely or non-exclusively. The option to purchase vocals exclusively is a big advantage over many of the edm vocal resources that focus primarily on vocal sample packs - which could also be purchased by thousands of other producers. With voclio, you can ensure you get something original and unique. In addition, you can find vocals from legit artists - like Mickey Shiloh (written for artists such as Janet Jackson, Jason Derulo, Britney Spears, and more), Tara Louise (over 20 million streams youtube views), and many more quality artists.
Looperman.com is another good resource for edm vocals. You can find tons of vocals uploaded by singers from around the world. The only downside is that anyone can upload to looperman so the quality of vocals is somewhat low. You may have to do some digging to find some quality vocals that are up to commercial standards. In addition, the user who uploaded the acapella retains all rights over their acapellas. You may use acapellas in your non commercial projects but for anything else you must get in contact with the artist. So while all the vocals can be downloaded for free, they may not actually be free.
If you have been producing for any decent amount of time than most likely you have heard of Splice. Splice is a monthly subscription that gives you access to thousands of royalty free loops and samples. You can find many royalty free vocals amidst their large collection of samples. The only downside to using Splice for vocals is that there are not many full acapellas. Most of the vocals on splice are phrases, one shots, or vocal chops that can be tough to piece together into a full song. But nonetheless, you can find some great high quality edm vocals on Splice.
Function loops has some really impressive vocal sample packs. Many of them have some awesome vocal chops, one shots, and a handful of acapellas to use. The acapellas are really high quality and feature some talented vocalists.
If you are a splice user than you probably have used some samples from producer loops. Producerloops provides a ton of different sample packs for many different edm genres. They have a variety of vocal sample packs available for purchase that have some really great sounding vocals in them.
Where to find EDM vocals for remixes
Here is a list of the best resources to find edm vocals for remixes:
Skio Music is an awesome resource to find vocal stems for remixes. They have vocals available for purchase via credits or they typically have a handful of remix competitions running at any given time that you can enter. The songs available to remix are typically lesser known - but typically high quality.
Wavo is another great resource specifically for remix competitions. They don't have quite as many remix competitions going on at any given time - but the songs they offer up for remix are typically more famous. Some of their most recent competitions have been songs from artists such as Galantis, Seeb, and Tritional - just to name a few.
Beatport is a great resource for dj's. They have a stems section where you can purchase not just vocals, but all the stems from a large number of tracks. You can purchase stems for a couple bucks. Most of the stems available aren't "famous" songs, but there are some great tracks available to remix!
Spinnin' Records remix competitions are some of the most coveted remix competitions by producers. A release by Spinnin Records can launch your career. Because of this, they have some of the stiffest competition of any remix competition source. Regardless if you are trying to win, they offer up some awesome tracks available to remix. They don't ever have a ton going at the same time but be patient and you'll find some amazing tracks to remix! And who knows, maybe you'll get your remix signed to Spinnin'!
Kreasound can be hit or miss when it comes to the overall quality of tracks available to remix. However, it still deserves to be checked out as you can find some great vocals every now and again!
---